When we talk about steak, London is one of the best steakhouses to serve some amazing meat. A perfectly cooked steak with some wine is one of the best combinations one can have. London has some finest steak, the quality runs through the veins of these restaurants. Focusing on everything best. The provenance of farm-to-fork ingredients, serving high-quality cuts from the countryside. Most of these meat restaurants in London serve the finest flavors and rich serving of succulent mouth-watering Argentinian & Australian steaks that include Rib Eye, Sirloin, and Fillet Cuts. Providing a luscious texture and luxurious flavor.
1. Miller and Carter :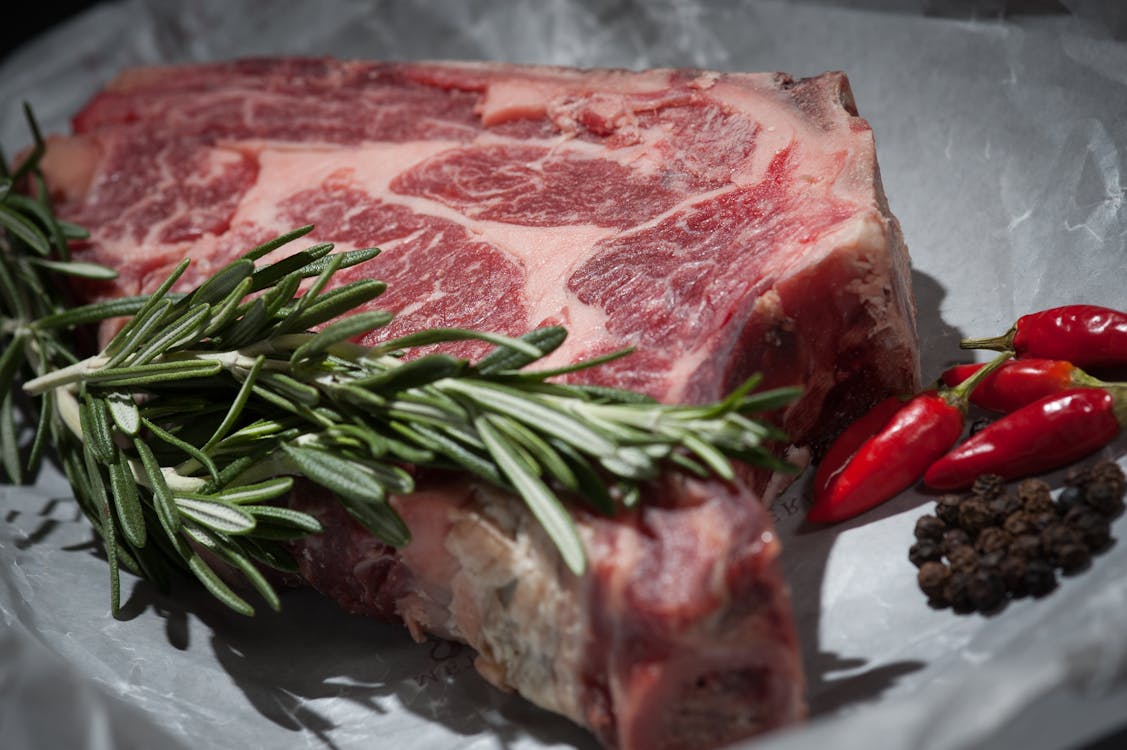 Looking for some exclusive taste & carefully curated steak? Here we bring Miller and Carter. Proudly awarded – The masters of Steak from the prestigious craft guild of chefs. The careful inspection of their field-to-fork practices from the way they rear their cattle, to how their steaks are butchered, aged & cooked to perfection has led to perfection. Beef is a labor of love at Miller and Carter. They are extremely particular about the kind of steak they are serving, So only the finest beef is sourced from trusted farmers, and their chefs are trained in their very own Steak School so they're experts in how to prepare and cook each cut to their exact preferences. Miller and Carter were established in 1965, and the Craft guild of chefs has developed into the leading chefs association in the UK with many members worldwide. Their aim is to increase standards of professional cooking through the combination of patience, practice, knowledge & perfection.
2. Buenos Aires Argentine Steakhouse: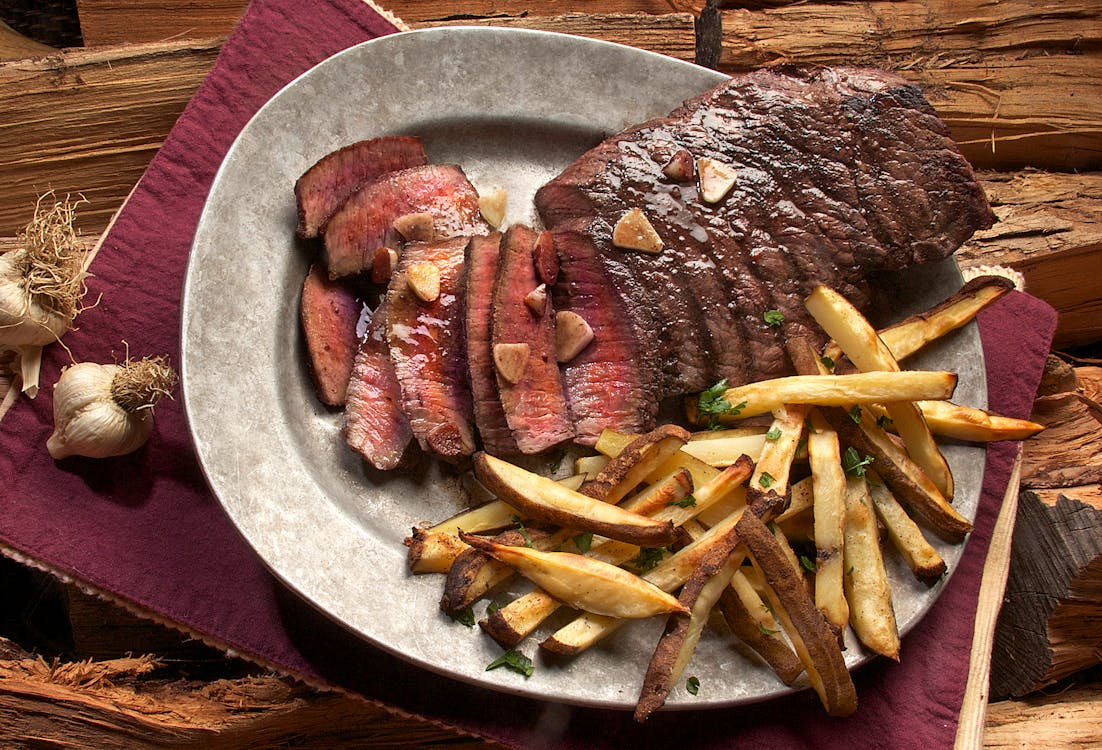 Thinking of having steak? How about experiencing a unique combination of top-quality beef from grass-fed cattle, reared in the most fertile lowlands of Las pampas? This steak restaurant produces the world's finest, worth-the-money kind of steaks which is obviously hard to forget. Their unbeatable quality of them is mostly because of the kind of diet given to the cattle. Las pampas, Argentina is the best place for the cattle to get their grass from. The climate here is mild & wonderful with rich soil. This marks it perfect for grazing. The grass from this area is fine & easy to eat. The grass which is fed to the cattle is believed to have high nutritional values like Omega 3, fatty acids & low cholesterol. Therefore if ever you visit Argentina & crave the best steak in town try Buenos Aires Steakhouse.
3. Constancia: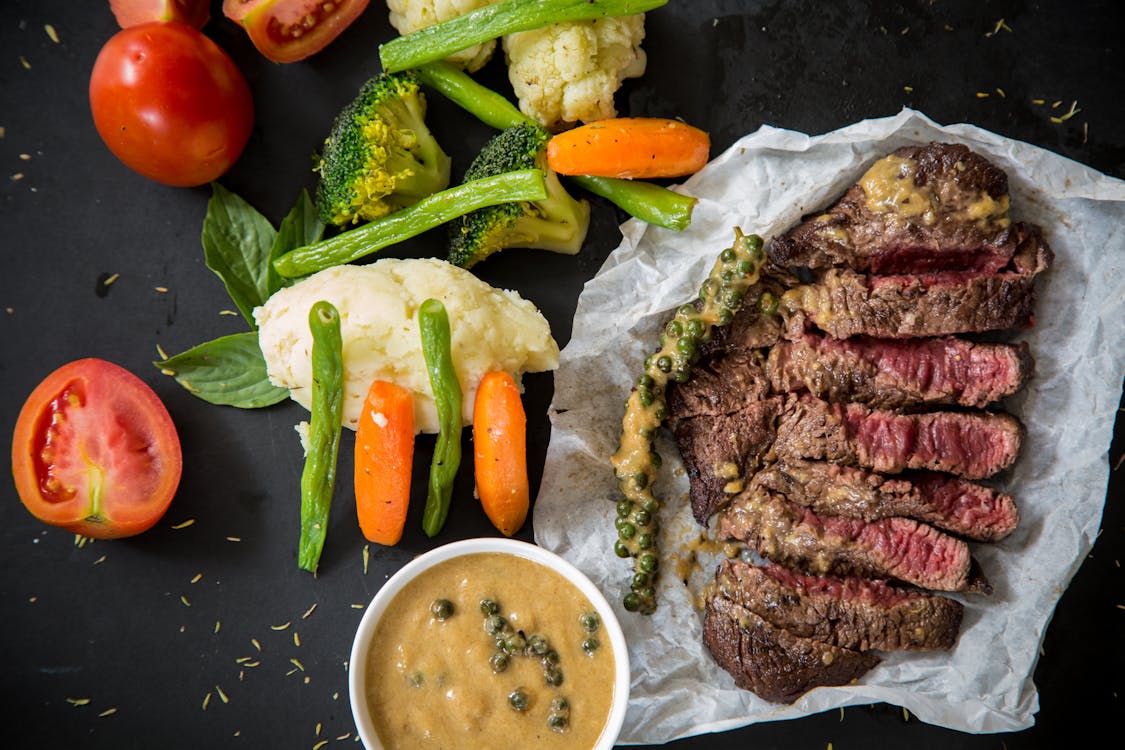 This place is an independent family-run steakhouse. Based in the heart of Bermondsey. It was established in 2009 and was hyped quickly because of the food quality and its friendly nature. With a very relaxed environment. The cooking technique they use is a charcoal parrilla, which marks the meat as more flavorsome, tender & out of the league. They source their ingredients from Borough market. The menu also includes Iberico pork chops & New Zealand lamb. One of our favorites is tender with pepper sauce. The sauce prepared here is made with carefully chosen ingredients. We would give them a big thumbs up & will visit them again.
4. JW steakhouse: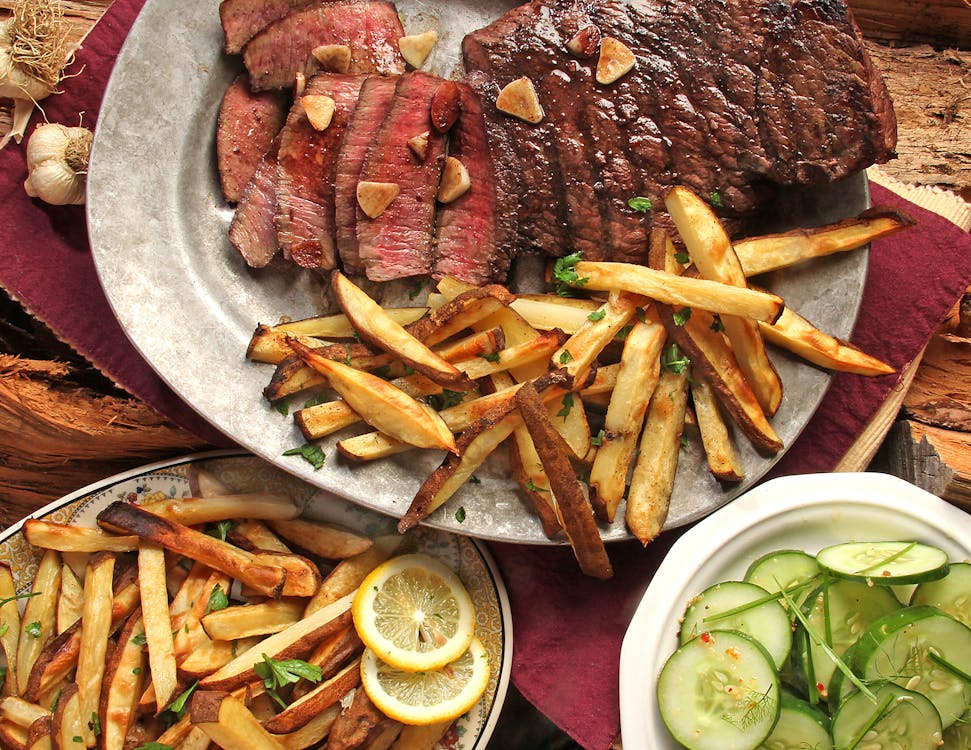 London: It is located in the Grosvenor Hotel on Parklane which is a JW Marriott property. It is located at the heart of the city with a magnificent view of Hyde park. The steak restaurant is quite spacious with outdoor seating. They also serve sheesha outside the restaurant. JW offers tender hand-cut selections of dry-aged American USDA, Prime beef, grilled with perfection. They have served flavors that can't be experienced anywhere else in the world. If you make a choice of visiting this place – it wove your best decision as they provide you with the best dining experience. As they are perfect with everything they are serving on the table.
5. Roxie steak: Earlsfield: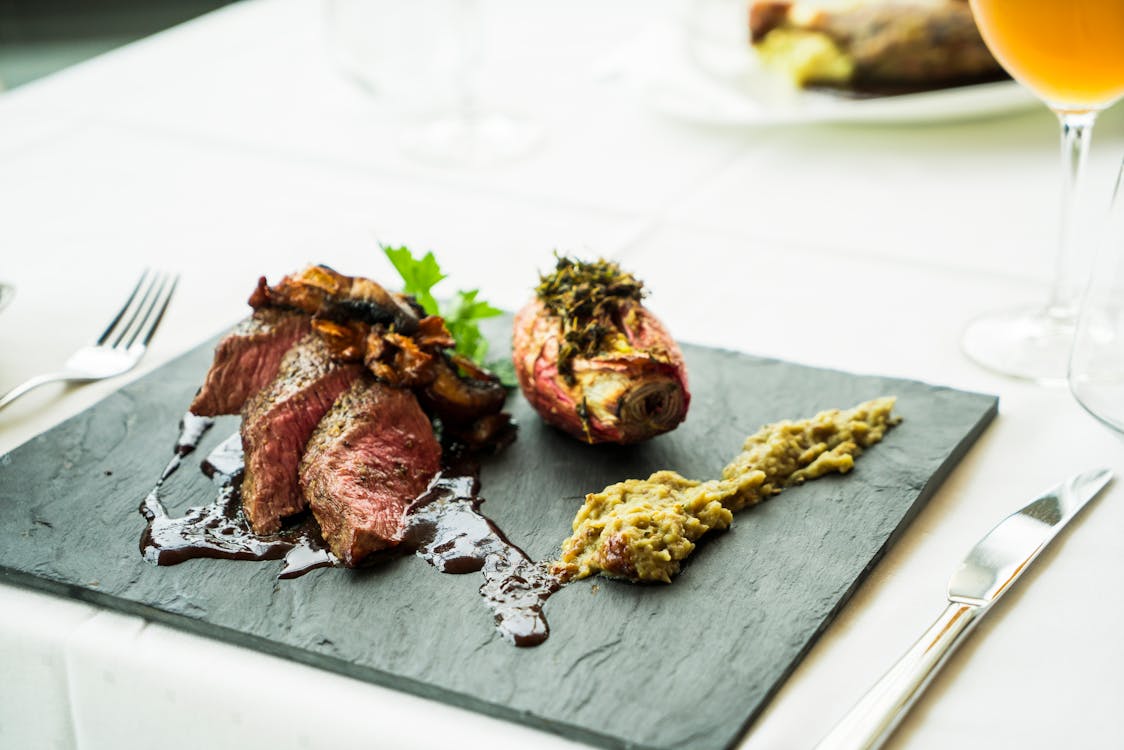 We're meat lovers so when it comes to finding the best and most affordable steaks in the town, that's when you visit Roxie. They have created a restaurant that sources & serves the most incredible steaks, in a setting that feels like home. Roxie has a special character built from the people. Roxie is a dream place for meat lovers. We all have different choices like ribeye, sirloin, and fillet. Also, the classic butcher cut. The steak is primarily procured from Pampas regions or Uruguay and is from a mix of grain and grass-fed cattle but their main goal is to source the best quality and value combination regardless of where it is from. The steak is cut by hand at the central butchery and delivered fresh on the side. All the steaks are minimum aged for 21 days.
6 Gaucho Broadgate: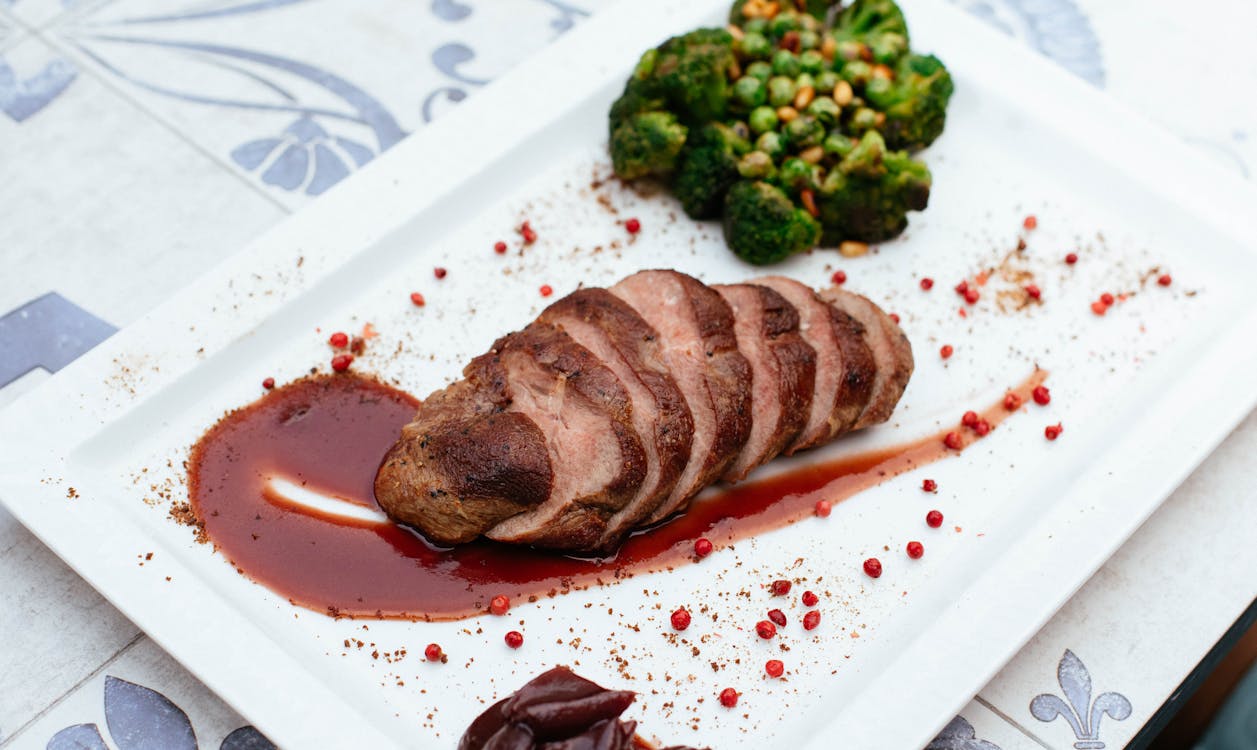 This restaurant is situated where two of London's most dynamic neighborhoods meet, the financial hub of the square mile and the trendsetting East end. The menu is focused on impeccable Argentinian steaks, flavors of Latin America, and a perfectly curated wine list. You'll be welcomed by their spectacular glass bar and heated terrace. The perfect spot for after-work drinks, before winding down their spiral staircase to the skylit ground floor dining room. Their steak restaurant in Broadgate is just a stone's throw from Liverpool Street station. Here you'll be able to experience the theatre of the open kitchen and grill in newly refurbished interiors inspired by the textures of Argentina's forests and ombré trees. The Gaucho steak restaurant in Broadgate circle, Liverpool street provides an unforgettable experience for everyone. If you are looking for an award-winning steakhouse in Broadgate do visit Groucho.
7. TDQ steaks – London: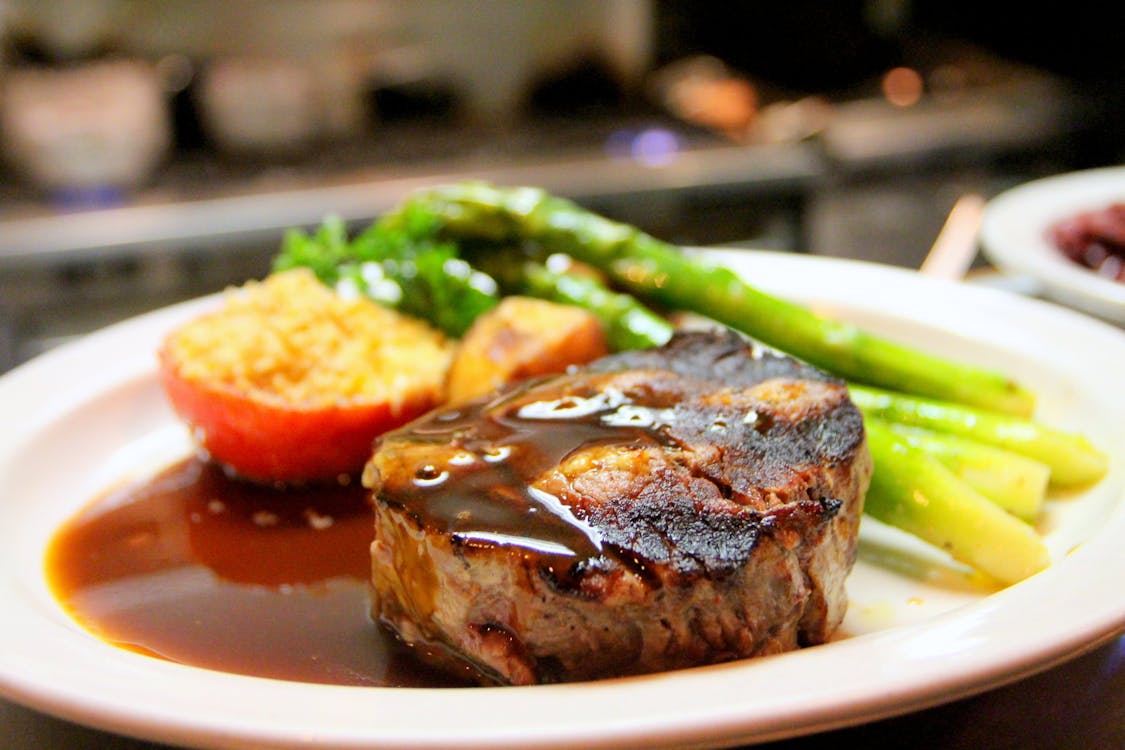 A cozy unpretentious atmosphere which yet embraces comfort and great food in the ancient city center of London. The beef served at TDQ is 100% pure beef from Argentina, Canada, Japan, Scotland & New Zealand. The steak is seasoned with exclusive extra virgin olive oil and sea salt. Savour delicious grass-fed, 100% top-quality beef that contains healthy Omega 3, Fatty acids and does not contribute to raising cholesterol in humans. Steaks are delighted to offer a comprehensive range. This restaurant is a choice for those who want fabulous taste with superior nutrition in one incredibly tender, nutrient-dense and lean red meat.
8. Steak and Company :
Leicester Square: At steak and Co. quality runs in their veins. They deliver the best steaks in Leicester. With a deeper focus than ever on the provenance of their farms-to-fork ingredients, serving high-quality cuts from the countryside. Delivering artistry through our craft with high-quality interesting cuts from unique specialist produce. They're committed to serving the finest steaks in town to the most dedicated carnivore with the "Steak" side of their menu and those who are looking for something different in their "Company" have a perfect relaxed spot for dinner dates with your special person.
9.  Heliot Steakhouse:
Voted the Best Steak Restaurant in London and awarded thrice the winner of Best Casino Restaurant at the British Casino Awards, Heliot Steak House has become a West End legend. They serve USDA prime steaks because it is believed they're simply the best in the world. Heliot Steak House at the Hippodrome Casino is Quite easily the restaurant with the best view in London overlooking the main gaming floor but with the added bonus of the capital's best value. Aged to develop tenderness and flavor, they come with a selection of toppings and sauces. You can choose from a selection of toppings, including roast bone marrow, truffle, and lobster tail, or keep it simple with a choice of eight sauces. Executive Chef Ioannis Grammenos revises the menu every three months and adds some wonderful specials every week. For those who want something other than steak, there are fish, lamb, chicken, and pasta dishes and some vegetarian options too.
10. Smith & Wollensky:
Smith & Wollensky and Wollensky's Grill are open for both indoor and outdoor dining. This place has been New York City's best steakhouse serving USDA Prime dry-aged steaks, premium seafood, and award-winning wines, since 1977. Now also available in London, located at John Adam Street, Smith & Wollensky is one of the best steakhouses in London. USDA Prime, dry-aged steaks are the cornerstone of our menu, but the menu is varied and offers many options beyond the signature exemplary steaks. Smith & Wollensky is the name of several high Smith & Wollensky is one of my top restaurants of all time. We came in with a small rowdy group and we had an amazing time, incredible food, and great drinks. While waiting for our table we had really great scotch at the bar and the bartender made our day. The dining room was fantastic with excellent service and great wine suggestions for high-end American steakhouses.